Invited Speakers

ICEEEP 2021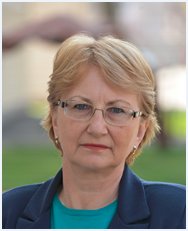 Prof. Liliana Rusu, Dunarea de Jos University of Galati, Romania
Bios: Liliana Rusu is full professor at 'Dunarea de Jos' University of Galati, Romania, Department of Mechanical Engineering since 2016. She received her first Ph.D. degree in Mechanical Engineering from 'Dunarea de Jos' University of Galati in 2006, while the second PhD in Marine Engineering and Naval Architecture was awarded to her in 2009 by University of Lisbon, Portugal (former Technical University of Lisbon) under the supervision of Professor Carlos Guedes Soares, President of the Centre for Marine Technology and Ocean Engineering - CENTEC, University of Lisbon, Portugal. In 2015 she received the Habilitation degree.
She has continued her collaboration with CENTEC in the framework of a Post-doctoral fellow (individual grant financed by the Portuguese Foundation for Science and Technology), currently being Professor Collaborator. Since December 2017 she is a Member of the marine knowledge expert group of the European Commission. Also, she was elected as Short Term Scientific Missions Coordinator of the WECANet project - A pan-European Network for Marine Renewable Energy, COST Action 17105. From 2016 she is also Member of the National Ethics Council for Research Activities.
Her research interests cover the fields of wave modelling, assessment of the wave climate in various geographical areas, assessment of the wave/wind energy, data assimilation, climate change impacts. She has many scientific publications in peer-reviewed journals and conference proceedings, her most relevant publications are included in the scientific profiles http://orcid.org/0000-0002-8179-1347.